La Casa Maestri
Topanito Tequila is produced at Destiladora Del Valle de Tequila based in Tequila town, Jalisco.
Which is also known as the legendary Casa Maestri distillery, the most awarded Tequila distillery in Mexico.
Only the best Blue Weber agaves from the region of Tequila, the highlands and lowlands of Jalisco, are selected and acquired from long term suppliers.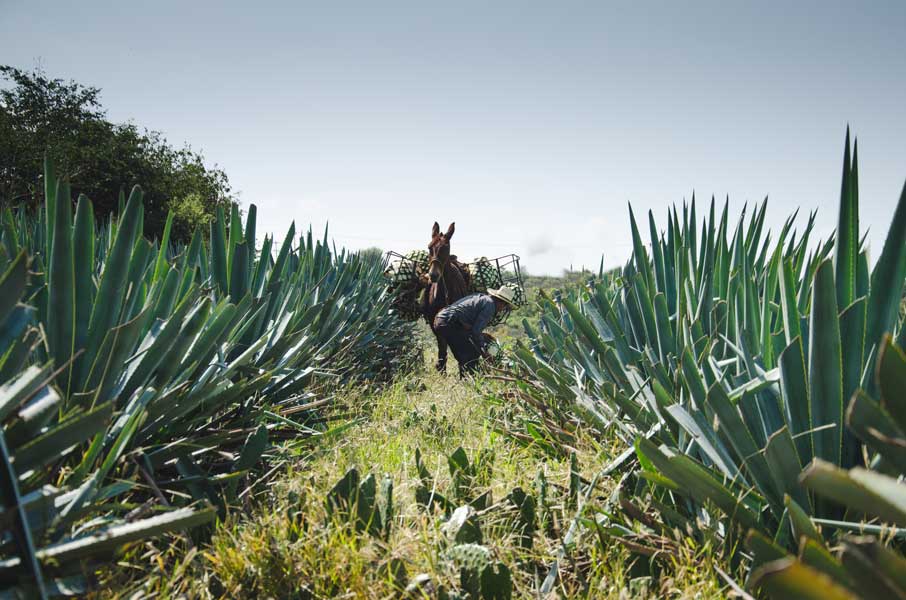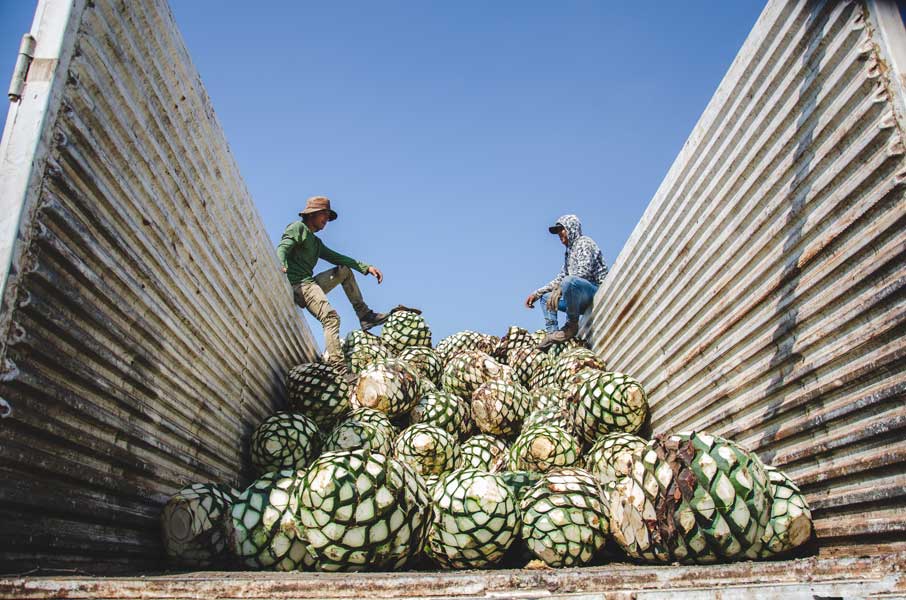 The agaves
Once harvested and trimmed down, the piñas (agave hearts) are slowly steamroasted in old traditional hornos (brick ovens) for 36 to 54 hours. This traditional art of "slow cooking" prevents the cooked agave from caramelizing while softening the fibers and transforming the carbohydrates into fermentable sugars. It also helps to retain the sweet natural mellow flavors. For Topanito "horno cooked agave" is combined with autoclave cooked agave on a 50/50 basis. Once cooked, the piñas are put into molinos (mills). Whilst the fibers pass through the milling heads, the agave is squeezed releasing the sugar concentrated sweet juice.
Distillation
All the while the fibers are being washed with deionized/ reverse osmosis treated water. This sweet mash then ferments for the next 48 to 60 hours with the help of natural yeast.
The resulting agave-wine contains an alcohol content of 5 to 9% ABV and full-bodied agave flavor. It is then double distilled in alembic (pot) stills in a slow process lasting five hours per batch to enrich the aroma.